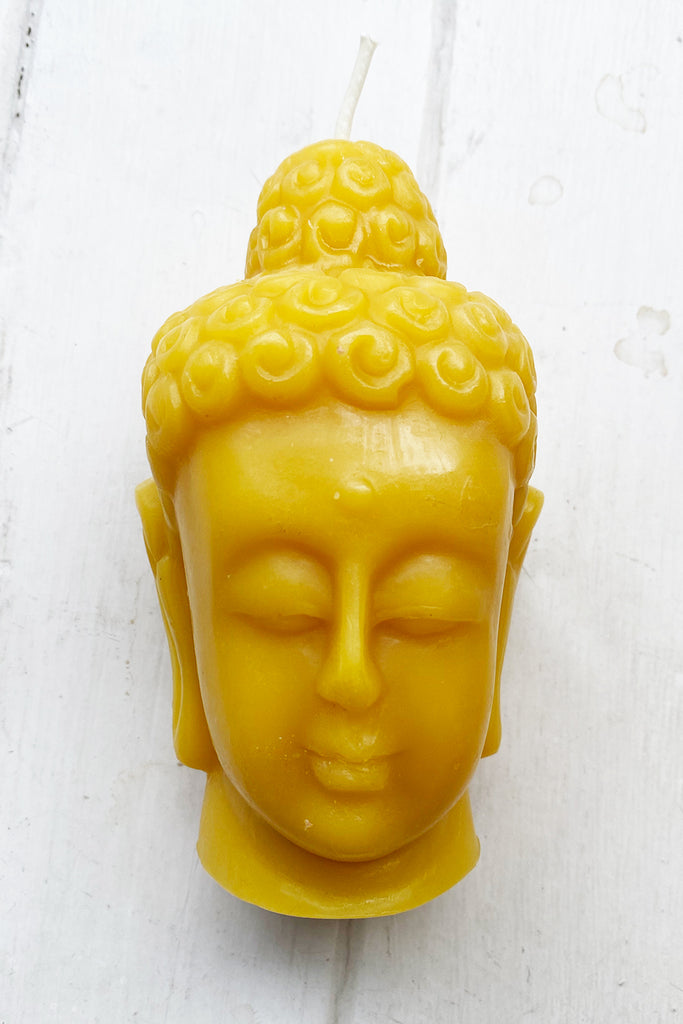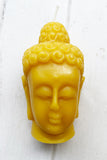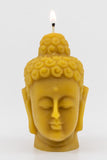 Sunbeam Candles
Beeswax Tibetan Buddha Head
$24.00 USD
A beautiful statue from the Tibetan Buddhist tradition. Our Tibetan Buddha Head includes the "urna" (the third eye) which symbolizes the Buddha's ability to see past our mundane universe of suffering, the "ushnisha" (the topknot) a symbol of his omniscience, and the elongated, empty earlobes that recall Siddhartha's princely past when he wore expensive jewelry. Hand poured using 100% pure beeswax and a cotton wick.

eco-friendly dyes, and a cotton wick.
Diameter: 3"
Height: 5"

Burn time: 50 hours
Always trim wick to ¼" before lighting.
Always burn on a level surface and NEVER leave unattended.
Related products